Smooth Skies Services takes the guesswork out of protecting your biggest investment - your home or your business
Don't wait until a crisis when you're forced to make big, expensive decisions fast.
Be proactive now and avoid regret later.
We help you find the little problems before they become big problems.
Little problems with your roof and your property can be easy and inexpensive to repair.
But, if those little problems are left alone, over time, they become BIG, expensive problems.
Choose a one-time or recurring inspection.
Our detailed, objective reports include unbiased observations on the potential areas of concern and recommended actions to take now and in the future. You deserve a recurring, detailed document analysis of the progressive health of your home and business.
​
We created Smooth Skies Services so you can stop worrying about unexpected, expensive problems
​
Your time is valuable.
You deserve to relax and enjoy your home.
Our drone inspections are:
Say goodbye to waiting around at home for a contractor to show up during a 5-hour window. Our drone inspections can take place whether you're home or not.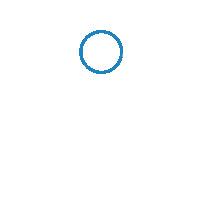 Save time and money and get recommendations before a problem starts or an existing problem escalates.
Did you know human inspectors are NOT REQUIRED to actually go onto your roof during an inspection? That means your inspection may consist of only what can be viewed from a ladder or even with a pair of binoculars. Drones can easily spot issues a human on a ladder might miss and can safely go where humans cannot. Your report will be thorough and complete because we'll have a complete view of your entire roof from all vantage points.
No more searching your files for inspection reports. Add our Smooth Skies Storage feature to any inspection and we'll store your reports for you so you can access them easily anytime.
Start with a baseline inspection and over time you'll have access to progressive, historical records of how your roof is aging. We'll even provide a record of your roof AFTER repairs are performed!
Eliminate the risk of inspectors being injured as they climb tall ladders and walk around on the top of structures.
Every inspection begins with a personalized plan and ends with a detailed report.
Our core business is objective reports, nothing more. Many inspectors are hoping to sell you a new roof. Not us. We provide objective reports with no sales pitch.
We love our clients, and they love us!
"What I really liked was the quality of the the service Smooth Skies provides, the individual approach and the amazing communication that we had during the inspection of my house roof. Thank you a lot!"
​
Tom Parker
Your roof protects you and your family.
You shouldn't have to rely on guesswork to protect your roof.
Ever searched high and low through all your files for an inspection report or other paperwork?

Lose the frustration and add our Smooth Skies Storage feature to any inspection and we'll store your reports for you.

Our clients love how quick and easy is it to access their inspection history whenever they need it.
​
Get cloud storage of all your reports for only $1.99 per month or $19.99 annually.
✔ New home buyers: Validate what the seller is saying about the property.
​
✔ Home sellers and real estate professionals: Provide clear evidence of the home's condition for peace of mind to the buyer.
​
✔ Insurance purposes: Get a baseline inspection of your roof or other assets for comparison later.
​
✔ After an event: Get an inspection immediately after a storm or weather event to accurately assess the damages.
​
​
* Basic Inspections include 15-30 images and start at $375
​
** Premium Inspections include 100-150 images and start at $575
✔ Homeowners who want a baseline record of the condition of their roof or other property assets.
✔ Business owners who need a regular record of the condition of their property.
​
✔ Insurance companies to keep track of high-risk homes or specific clients.
​
✔ Anyone who wants an ongoing record of your property's condition just like your dealership keeps a record of your vehicle's oil changes.
​
​
* Recurring Inspections start at $350/annually
✔ Solar panel imaging starts at $285 and includes a thorough inspection of your solar panels and a full report, including any damage we locate.
​
✔ Thermographic imaging starts at $1850. Add this to your solar panel inspection so we can locate any defective solar cells. Fixing these cells can improve your system performance and reduce your energy costs.
​
✔ Orthomosaic imaging starts at $475 and results in large, map-quality images with high detail and resolution.
​
✔ Gutter inspections start at $20.
✔ Satellite dish inspections start at $50.
If you wait until a roof emergency arises, you'll be forced to make a rushed, EXPENSIVE, emotional decision.
Be proactive, not reactive so you're prepared to take care of roof maintenance and repairs as they come up.
​
We help you keep track of the current state of your roof so you can extend its life and be ready when it's time to replace it.
​
If you try to take a look at your property yourself, you might not be sure what to look for. If you do find something, how do you know if it's an urgent issue or one that can be put off?
​
We understand what it's like to worry about unexpected costs coming out of nowhere.
​
Every one of our inspections begins with a personalized plan and ends with a detailed report.
​
We provide access to progressive, historical records of how your roof (or other asset) is aging and make recommendations before a problem arises.
Book a call and fill out our quick intake form so we can diagnose the situation.
We'll create a personalized plan for you and upon payment, we'll schedule your inspection.
Be confident and prepared to anticipate problems, save money, and possibly extend the life of your roof and other property assets.
Why people rely on Smooth Skies Services
Is my roof okay?
How to avoid the shock of expensive roof repairs
Download our free guide so you can finally stop worrying about unexpected, expensive problems and instead relax and enjoy your home.